Company
A Combination of
Safety, Customer Service and Reliability since 2012
Fast Handy Electric is locally operated and has been serving the entire Santa Clara county since 2012.
Our founder and CEO, Edwin Sanchez has over 20 years of experience in the electrical services industry. Through the years of both hands-on and the founding of his own company, Edwin has discovered that the trade can be taught, the experience can be gained and the customers' trust must be earned. That's why here at Fast Handy Electric we have a customer obsession when it comes to getting the work done right the first time. Our licensed and bonded professional electricians are specifically hand-picked and trained in earning and keeping your business.
From commercial, residential to 24/7 emergency response, you can rely on our professional electricians to get the work that you need to be done, with the highest safety and quality standards around.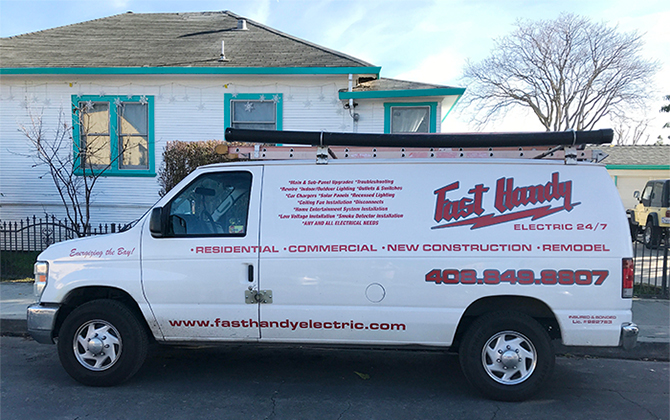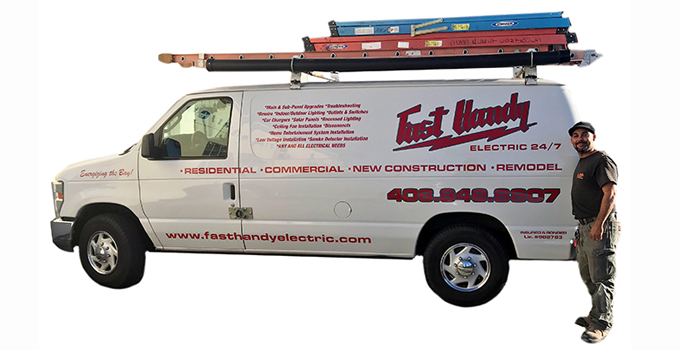 Licensed and Bonded in California

Do you need help with electrical maintenance?
Contact us – our technicians are ready to help you solve that issue.